Softshell & South Florida SPCA
Finding Satisfaction in Your Work
The past year has been trying for us all.
While we consider ourselves deeply grateful for the health of our families and survival of my business over the past thirteen months, the emotional toll of the pandemic cannot be avoided.
Recently, Softshell Design was lucky enough to work with the non-profit organization, the South Florida Society for the Prevention of Cruelty to Animals (SPCA). As a small business owner, this project benefited both me and my company in many ways.
Working with the South Florida SPCA has afforded us a respite from the daily worries in a way that has been more fulfilling than other project we've worked on in the past twenty years of developing websites.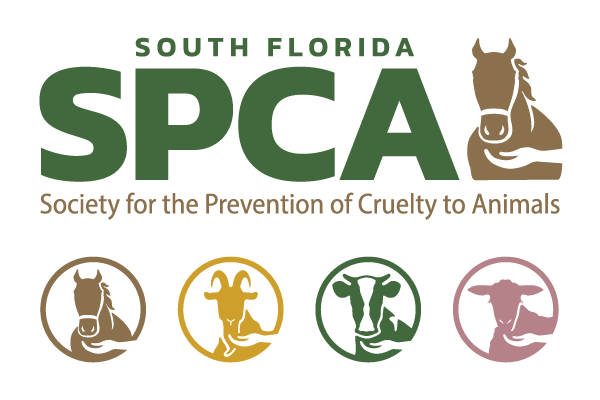 SOUTH FLORIDA SPCA
Vision
The board, staff and volunteers at the South Florida SPCA give of themselves ceaselessly on behalf of animals suffering from cruelty and neglect. Driven by the need to serve abandoned and starving horses and with the vision to create a safe haven for them, the South Florida SPCA was formed.
Mission
The mission of the South Florida Society for the Prevention of Cruelty to Animals is to rescue, rehabilitate horses and other livestock in Miami Dade County and safely rehome them across the country.
Founded in 1992
The SFSPCA, a 501(c)(3) charitable organization, was founded in 1992 by Laurie Waggoner.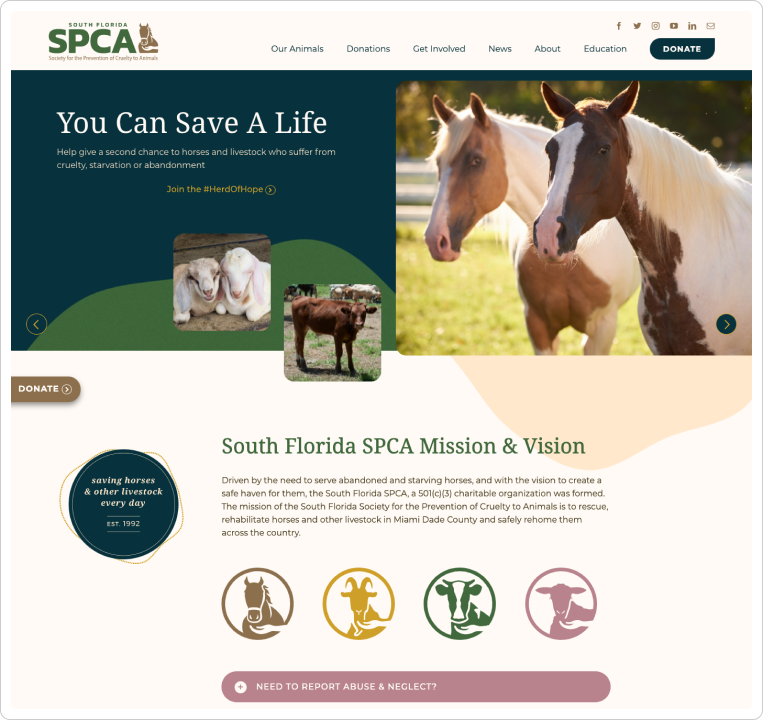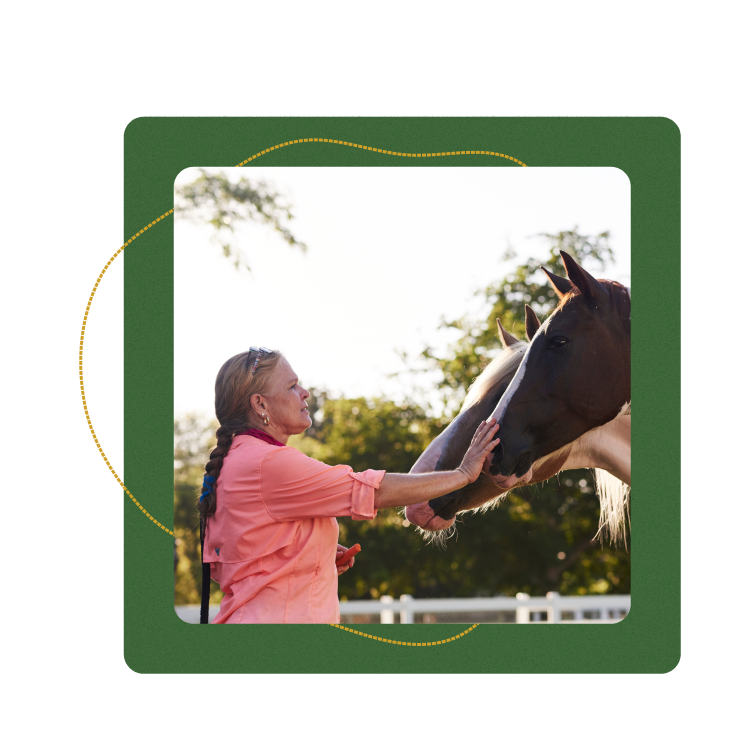 A GOOD MATCH
The last year has afforded us the opportunity to become partners with the SFSPCA. Working with them has been a salve to our souls over the past months.
Genuine Enthusiasm
The new brand has evolved into a pet project of ours. Lucia and I willingly threw ourselves into this endeavor and worked to create a professional brand that speaks of the changing mission of the SFSPCA to include livestock.
Forging Relationships
To have had to the chance to work with Chris Septer, SFSPCA's Executive Director has been a honor and pleasure. There is no question that this industry attracts selfless and compassionate souls. While the animals have the very good fortune to be under her wing, we also felt the abundance of her considerate nature. We needed that this year. Chris is passionate about building a network in the local community and we are gladly a part of that circle now.
THANKFUL
We've been beyond fortunate just to have work during this pandemic, but to have been fatefully paired with the SFSPCA makes us even more appreciative.
We hope that this is the beginning of a long partnership where we can help the South Florida care for their rescues, make the most of their website and market their brand in a more effective and productive manner.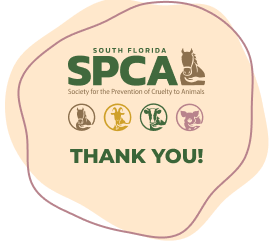 We are dedicated to providing professional & custom web and print solutions for our clients.
Softshell Design is eager to expand its local clientele in South Florida. We will work tirelessly and meticulously to provide you with the design tools that will help your business further its goals.