About Us
Softshell Design is a boutique web firm dedicated to providing professional & custom web and print solutions for our clients.
Partner with us.
Award-Winning Design Meets the Functional Website
Softshell Design, LLC. has been in business for over 12 years now. We are located in Palmetto Bay, Florida (south of Miami), and work with businesses across the United States. With over thirty years of combined experience, our ability to refine, redesign and rework your website is unquestionable.
We take the time and effort to evaluate a project's scope before commencement, which enables us to work together seamlessly. We give you realistic timelines and reliable service. It is the combination of our efforts that will produce a brand new site that both our firms can be proud of.
Jessica Santa-Cruz
OWNER & CREATIVE DIRECTOR
Jessica is an award winning designer that has been developing websites for over twenty years. She graduated cum laude from SUNY New Paltz, in New York, with a Bachelor of Arts degree in Graphic Design.
Jessica now resides in Palmetto Bay, Florida. She adores her husband, Ivan, and two children, Lucas & Eva. She spends her spare time cooking, playing with her kids, gardening, biking and drawing.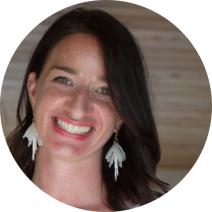 Lucia F. Garcia
DESIGNER
Lucia has an Associate degree from Palm Beach State College in Florida. Over the past few years Lucia has explored several disciplines of design from editorial, advertising, collateral, posters, motion graphics and websites.
Lucia currently resides in San Francisco, California. When not working or attending an art event, Lucia enjoys spending time exploring new places, bike riding and going to live concerts.