The Language House
NEW DESIGN AFTER 7 YEARS!
We were so ready to make this happen for The Language House. Softshell Design created a sleek custom design for them updating their brand which enabled TLH to challenge competitors, regain its contemporary feel, and expand its audience to younger users on mobile.
design & production solutions
ease of navigation
Tiered menus, animations & iconography help users find what they need – fast.
Icons improve readability, bridge language gaps, add graphic interest & look pretty cool too. Animated banners highlight important information.
multiple level navigation structure
animated call-to-action banners
reorganization of content
iconography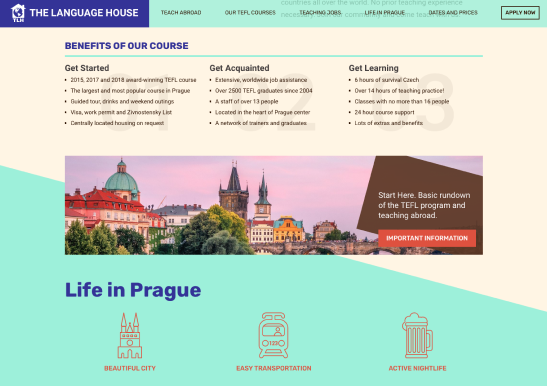 marketing solutions
campaign strategies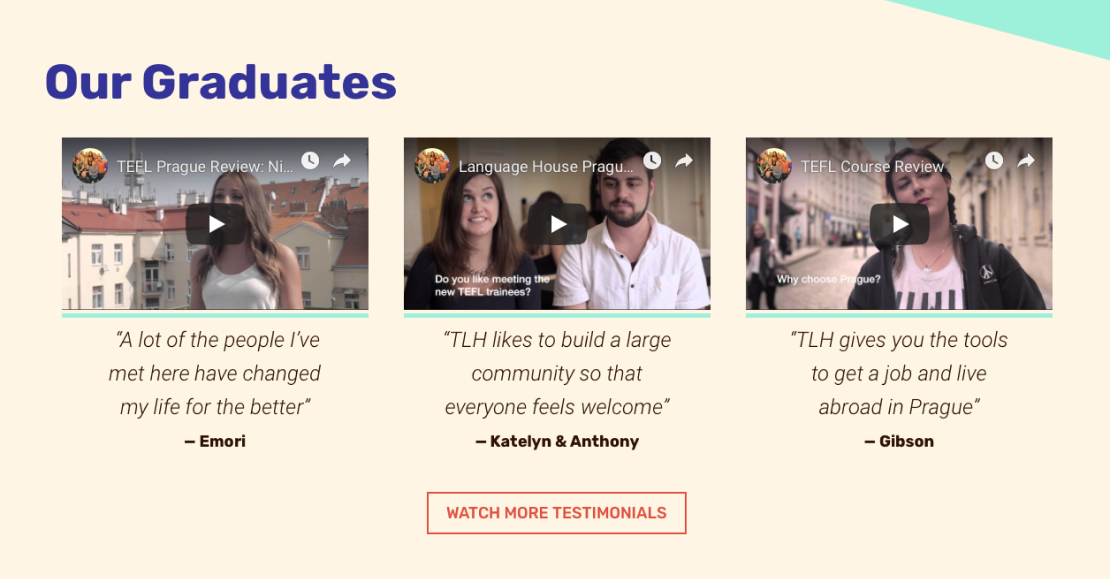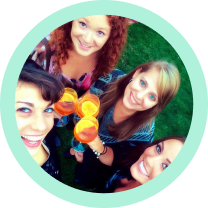 A network of graduates that have gone through the same thing, what could be better for people new to Prague & TLH?
Helping to develop marketing strategies so that your product sells.
market past graduate community
share graduate stories as student resource
open communication between past graduates
& current students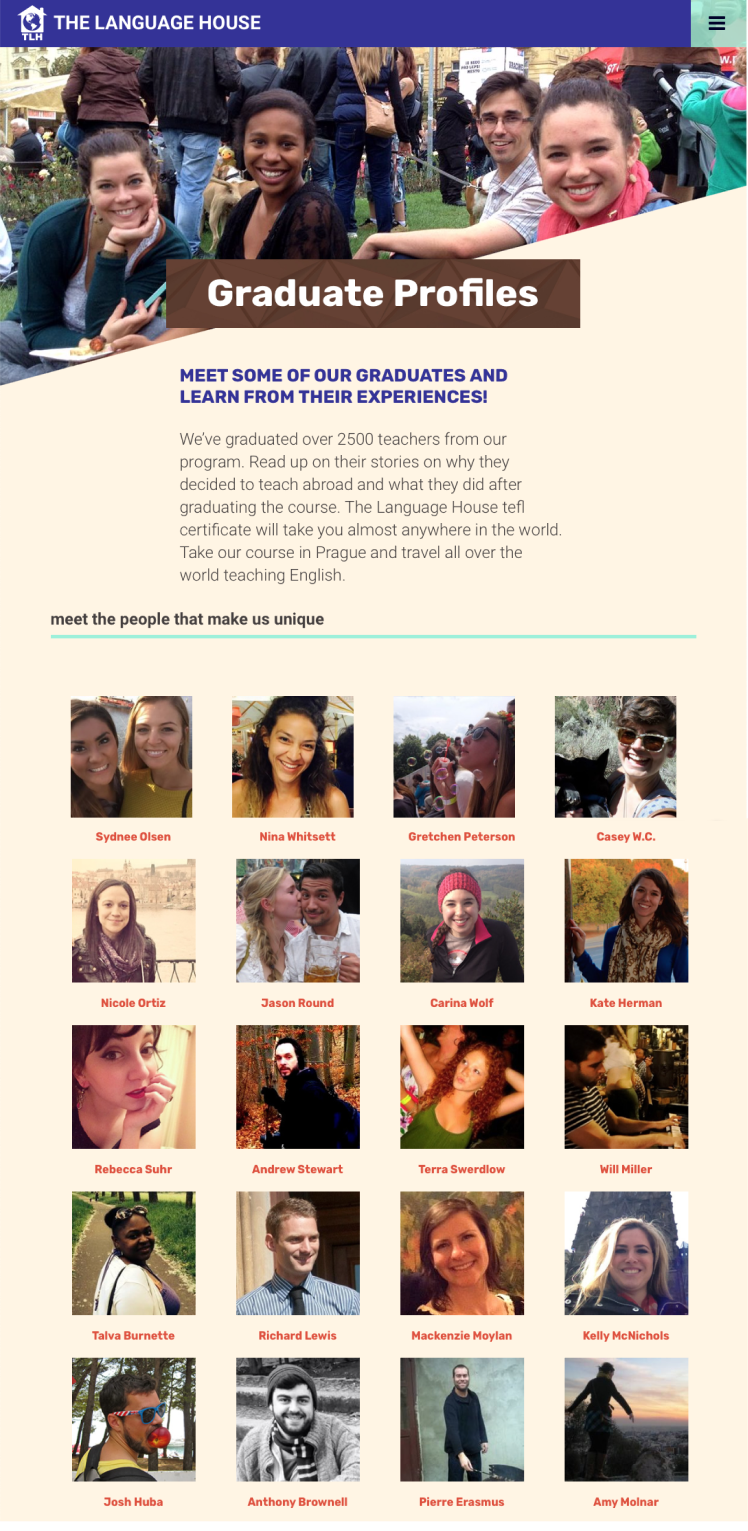 software solutions
boost functionality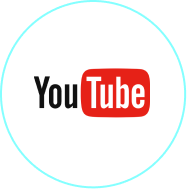 YouTube
All videos are served by YouTube which enables increased exposure for a growing video library and lighter server loads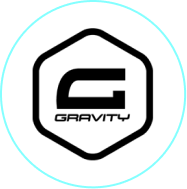 Gravity Forms
Application entries stored in a trusted & protected environment along with GDPR compliance & encrypted forms made working with Gravity Forms a no-brainer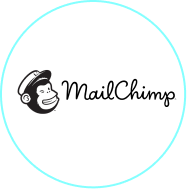 MailChimp
MailChimp allows TLH to correspond with users by creating email sales and promotion campaigns which help to inform prospective students
social media solutions
custom instagram feed