Criden & Love
BRANDING REFRESH
Criden & Love came to Softshell Design needing a redesign for their existing website. Our custom-tailored design helped to elevate Criden & Love's web presence with a professional brand specific to their Miami firm. Their renewed look & feel accurately portrays the expert level of litigation and dedication provided by the firm. We collaborated with Iconova Design for the design & development of this project.
Criden & Love, P.A. is a leading national law firm that focuses on antitrust, consumer fraud, securities, class actions and complex commercial litigation. For over 25 years, they have successfully pursued litigation to compensate our clients.
design solutions
ADA Compliance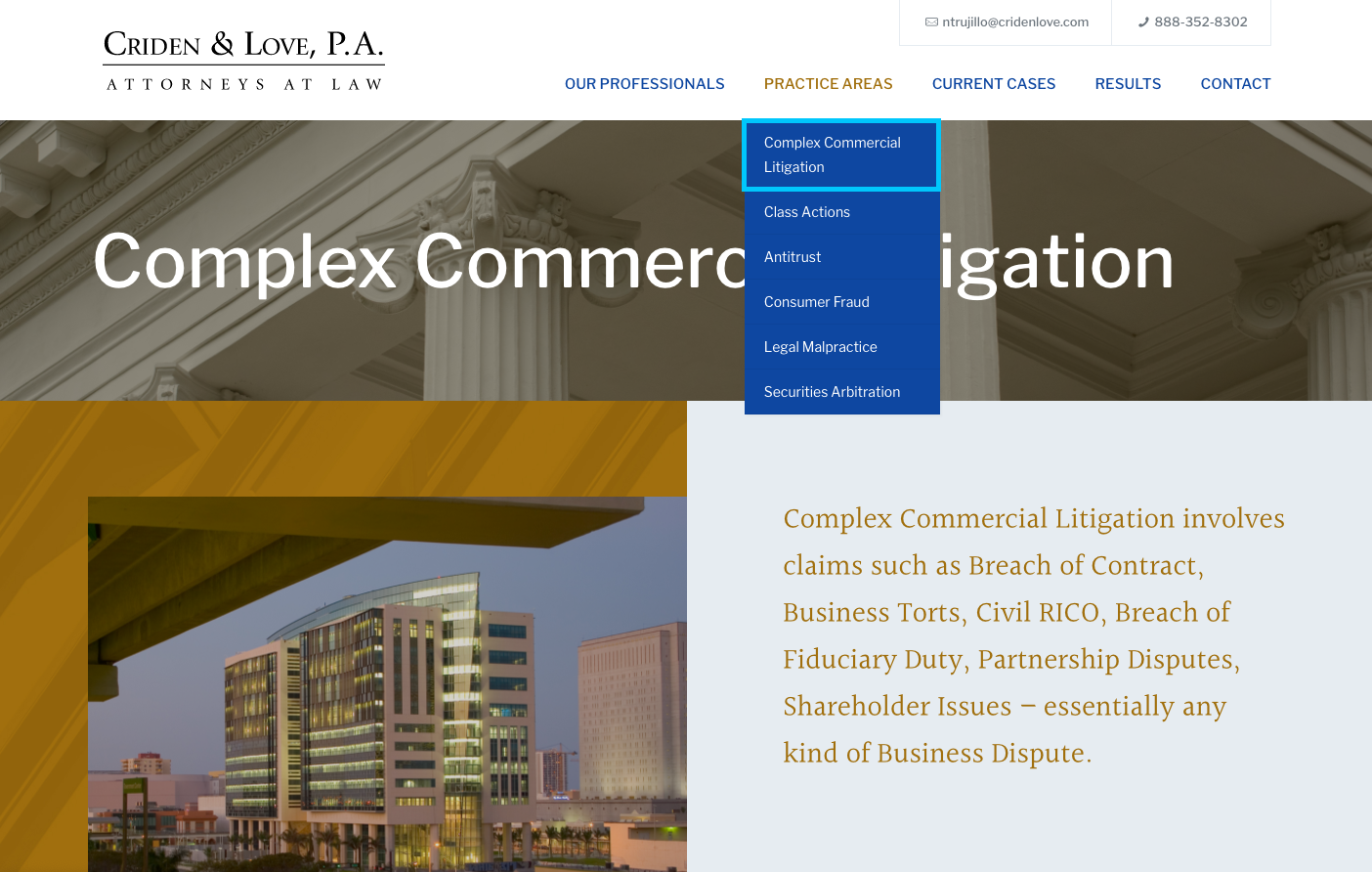 Content is accessible to the blind, deaf, and those who must navigate by voice or with screen readers.
Following WCAG 2.0 guidelines set forth by the World Wide Web Consortium (W3C), Softshell worked to make Criden & Love's site compliant under The Americans with Disabilities Act (ADA).
buttons / links are highlighted on focus
text alternatives for all non-text content
functionality is keyboard accessible
elements are distinguishable
and more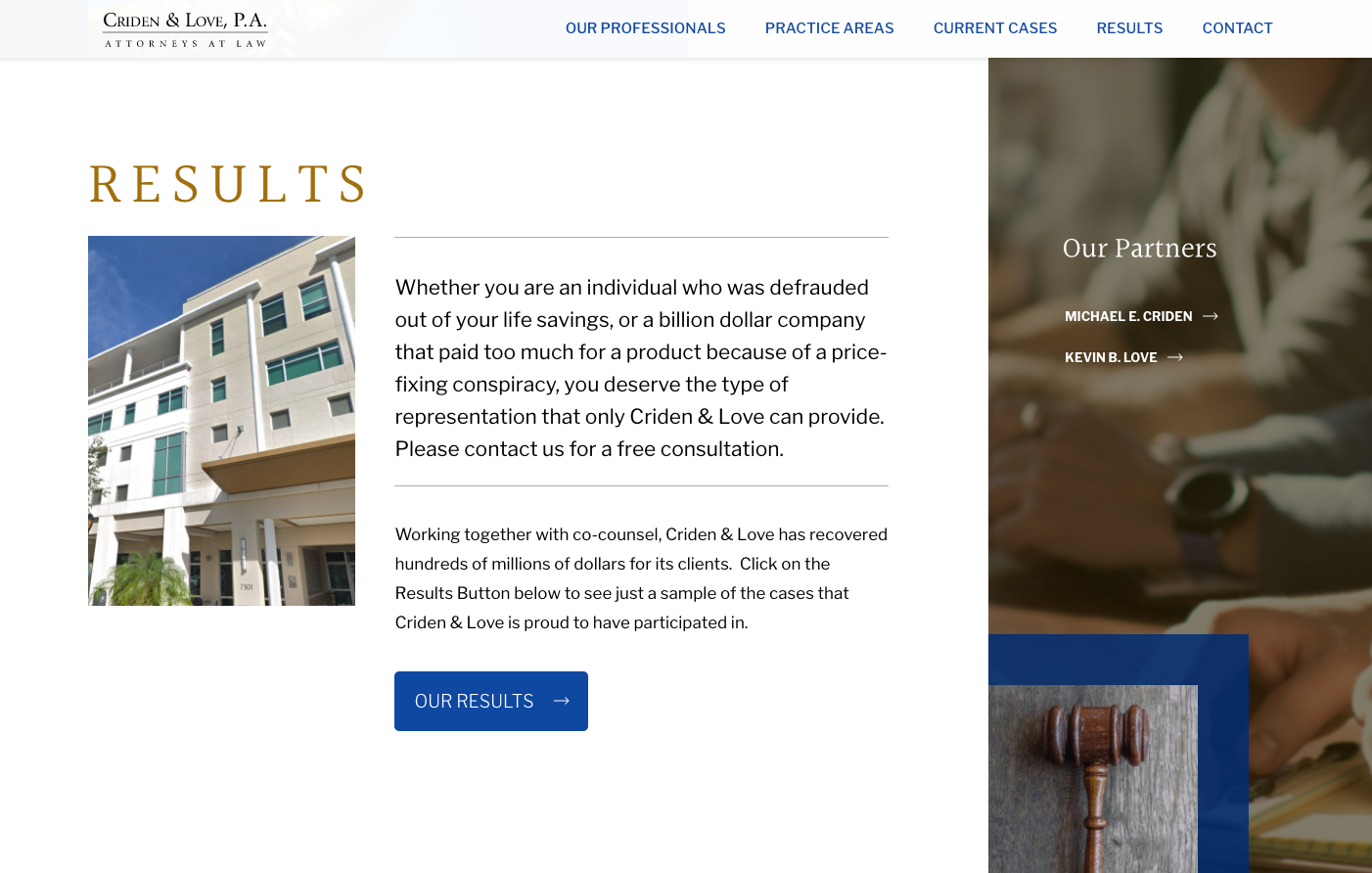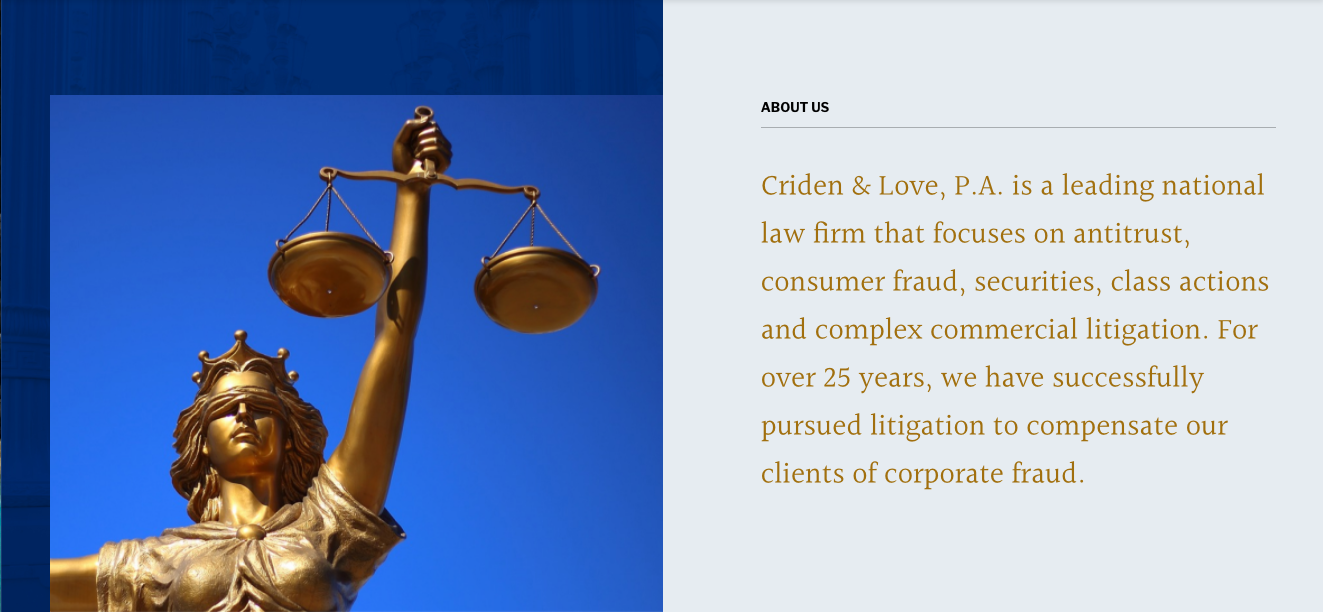 production solutions
website maintenance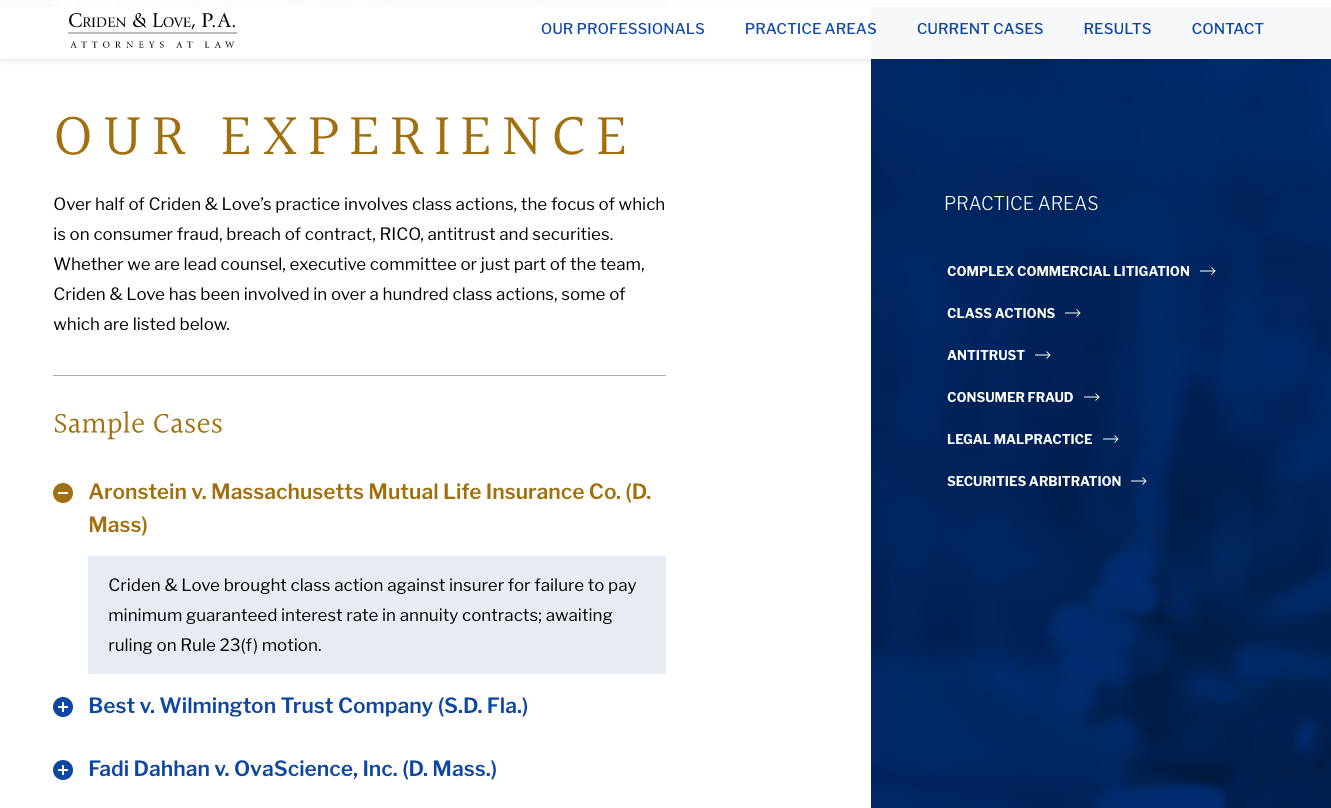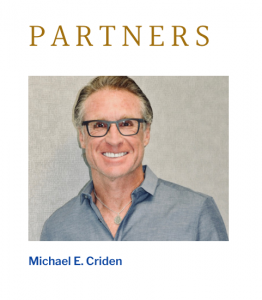 Admin maintenance allows Criden & Love to easily update their site independently.
Ability to edit & add case profiles, people and practice areas.
move cases from current to results
add and remove cases from practice areas
update professionals
repository of contact form submissions